Father's Day Classic Preview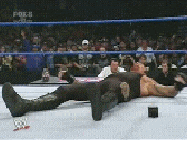 I'm baaaaaaaack. Just in time for one of my favorite tournament of the year, the FDC. The weather is looking GORGEOUS and five teams are ready to throw down. Let's take a look at our squads!
5.) Bud Brothers
No JJ means losing their #1 pitcher and a very good bat. Who replaces him? One David Brigido, who is not exactly lighting up the BWBL at the moment. Rooney looks like he'll have to take the reigns and carry the squad, with two OCWA rookies at his heels. Tough look in a tough field.
4.) Caledonia Crush
Putting the Crush at 4 just seems wrong. But this is their first tourney of the year and with the new rules, there will be a slight adjustment period. This team could easily make me eat my words and win. It wouldn't shock me.
3.) Pavlov's Dawgs
The Dawgs roster hasn't changed since 1911 (probably), so we know what they are. What we don't know is what version of the Dawgs show up. Will Ari Knill continue his pitching dominance from the ODT? Can the bats get hot? If both of those things happen, they'll find themselves in another tourney final.
2.) Freaky Franchise
Another team in their first tournament, but Ryan Bush helped the Loons to an ODT title. Factor in that Papa is joining as the third man, and this team has the pitching to be great. The question is: with three guys, does that hurt the lineup?
1.) B.E.E.R.S.
Roeder and Coyk (and co.) did not have a good ODT, so they dropped the "and co." and are going with the O.G. two man. Dangerous tandem with the bats, and Coyk had a great ODT on the bump. Keep that going and subtract a few errors, and this team could cruise.