Opening Day Tournament Preview
With less than 24 hours until the first pitch of the 2018 season, it's probably about time to get some previews and rankings out there for the people. Instead of doing the usual power rankings, we decided to switch it up a bit and go a different route with this one. For (probably) the first time in the OCWA's history, we decided to reach out and get the opinions of the managers. Each manager's rankings were averaged together to give us the OFFICIAL 2018 Opening Day Tournament Manager's Poll.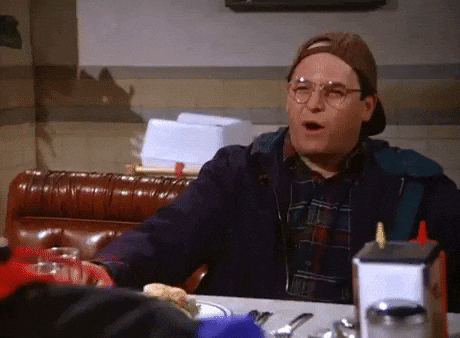 5. Bud Brothers (Average Ranking: 4.2)
First of all, shoutout to the Bud Brothers for making the haul up from PA this weekend to play in our tournament. Team captain Brett Rooney played in two OCWA tournaments last season and hit a solid .385 with 6 home runs in 12 games. While his teammates J.J. Neely and Josh Quick are technically rookies in the OCWA, they are both very experienced wifflers who should have no problem adapting to the OCWA style of play. This team may be ranked fifth, but they definitely should not be overlooked.
4. Pavlov's Dawgs (Average Ranking: 3.8)
The Dawgs received votes as high as second and as low as fifth, which was apparently enough to land them in the 4 spot in these rankings. Believe it or not, the Dawgs are the only team in this field to have ever made the finals of an ODT since the OCWA moved away from the fast pitch format in 2015. Dylan Frankel is a proven pitcher in the slow-medium pitch format, and the fielding of Jordan Benzing and Ari Knill should keep the run totals low. If the Dawgs can get the bats going, it wouldn't surprise me if they made a deep run in the playoffs.
3. Papa Jacks (Average Ranking: 3.6)
If the Jacks were an NFL team, they'd be coached by Jeff Fisher. These guys always seem to finish right around .500 and have never really been able to move much in either direction. Jon Suhre has a ton of power at the plate and I have a feeling Papa Bush will thrive with the increase in pitch speed and move to a 6-2 count. When both of these guys are on at the same time they've shown that they are able to compete with anyone. It just depends which form of each of these guys will show up tomorrow.
2. Crazed Loons (Average Ranking: 2.4)
You read that correctly, a team that has gone 5-29 over the past two seasons is ranked second in our Manager's Poll. Josh Ciolek brought back his 2017 Loon teammate Chris Sacheli and was also able to land Ryan Bush, who was in need of a team with Justin Tomkins overseas in Europe. Ciolek has improved tremendously since he first started playing, and Sacheli is a perennial FOY candidate with a solid bat. Bush should help to add a win or two, but I'm not sure it'll be enough to earn them the second place finish that the managers have predicted.
1. B.E.E.R.S. (Average Ranking: 1.0)
Not really a surprise here as the back-to-back OCWA Champions come in as the consensus #1 team. The B.E.E.R.S. (formerly known as S.W.A.G.) won the final two tournaments of the 2017 season and look to make it a record 3 straight in the 11th edition of the ODT. The addition of rookie Charlie Ragusa will certainly take some at bats away from Roeder and Coykendall, but having that third guy in the field is a huge advantage in our current format.
THE FORECAST
Does not look great! That being said, we WILL play through rain, so please pack whatever you need to pack in order to deal with it. Cleats are allowed, but please no metal spikes.
See everyone tomorrow!